#Be-troit vs Stomach virus
Yes indeed...the fact that one of the artists exhibited symptoms before even boarding the flight should have been an indication but now it is indeed the case...some of us are sick ;(....no need to elaborate as we are #BerlinStrong...so those who aren´t sick have gone on to the University of Michigan, German Department for a mtg and a discussion with students there followed by our second workshop at the Neutral Zone in Ann Arbor. Once the workshop has concluded our delegation will head back to Detroit, order some take out and continue recording and writing (time is slowly becoming an issue) while some of our poets hit up a local open mic poetry slam.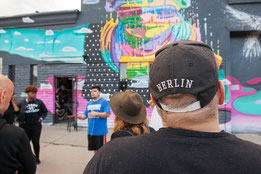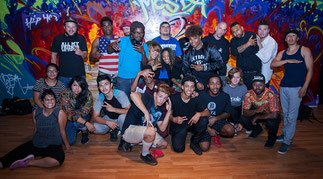 Ja klar, der Fakt das einer der Künstler bereits vor dem Flug Symptome hatte, hätte ein Zeichen sein sollen aber nun ist es in der Tat so...ein paar von uns sind mal so richtig krank...kein Grund um in sich in Details zu vertiefen denn wir sind #BerlinStrong!...Diejenigen von uns die nicht krank sind,  sind zur University of Michigan gefahren um mit StudentInnen vor Ort zu diskutieren und danach ging es weiter zum zweiten Workshop mit Jugendlichen in der Neutral Zone...nach dem Workshop wir die Gruppe zurück nach Detroit fahren um weiter zu schreiben und aufzunehmen (die Zeit läuft uns davon) während ein paar von den Poeten zu einem Poetry Open Mic Slam fahren werden!