#Betroit coming to the end in detroit
It is hard to believe but our time in Detroit has come to an end. The last couple of days have been virus free (knock on wood) and full of creativity. Recording sessions last night lasted until 5 am this morning and as we speak artists are spreading out over the city to shoot videos. We have created roughly 18 tracks and the documentary is shaping up quite well. We look forward to sharing so much more information on this amazing project soon, beginning with a detailed summary of just what has been going down over these last 9 days. But first...sleep.
Watch this space.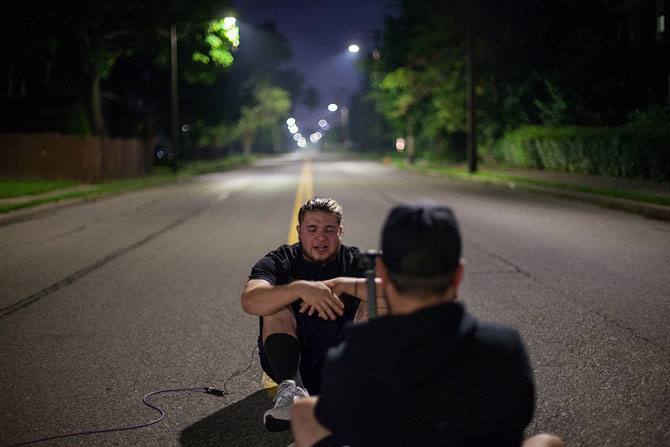 Es ist kaum zu glauben aber unsere Zeit in Detroit ist zu Ende. Die letzten zwei Tage waren Virus frei (toi toi toi) und voll von kreativer Energy. Aufnahmesessions gestern Nacht liefen bis 5 Uhr heute früh und während ich diese Zeilen schreibe, denen Künstler sich in der Stadt aus um Videos zu filmen. Wir haben 18 volle Tracks kreiert und der Dokumentarfilm kommt gut zusammen. Wir freuen uns darauf noch viel neues über dieses tolle Projekt und all das was in den letzten 9 Tagen hier passiert ist zu erzählen aber zuerst...schlafen.
Watch this space!